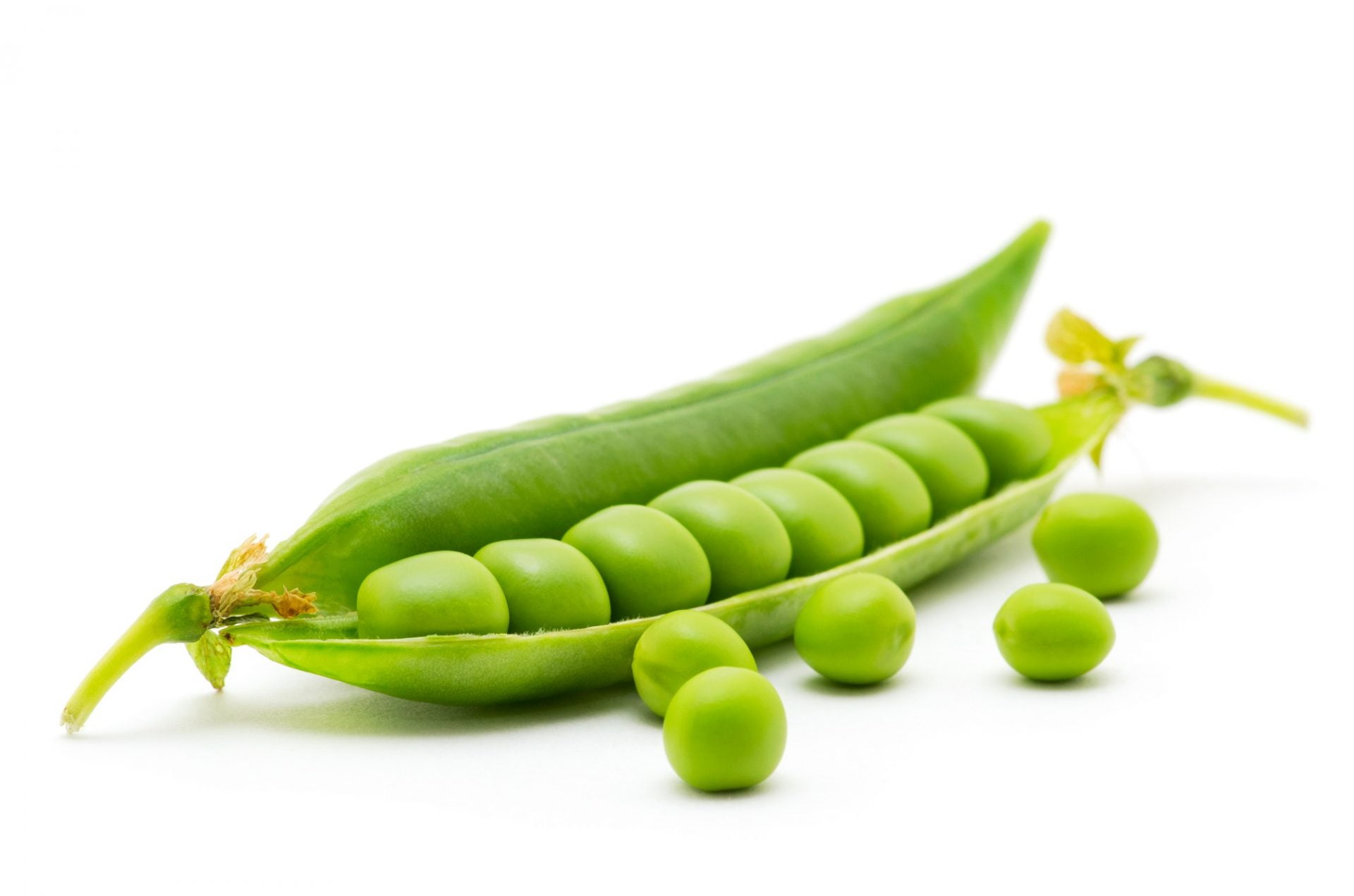 Soba noodles are made with buckwheat flour… so what is that exactly?
Despite its misleading name, buckwheat has no relation to wheat – you can use buckwheat safely as a nutritious, gluten-free grain. Instead, buckwheat is a fruit seed related to rhubarb. And while many people think that it is a cereal grain, buckwheat is actually referred to as a pseudo cereal (other pseudo cereals include quinoa and amaranth).
But do take note: although buckwheat is indeed gluten free, soba noodles are often made from a mixture of both buckwheat and (generally refined) wheat flour. So if you are diagnosed with a gluten allergy, celiac disease or you have a gluten sensitivity, ensure that you read the Nutrition Facts Label to make sure the soba noodles that you use are certified gluten free. For those of us not intentionally avoiding gluten though, I still recommend looking to purchase 100% buckwheat soba noodles, to get maximum nutrition from this grain choice. In addition to being an excellent source of fibre and nutrients (including magnesium, thiamin and flavonoids), soba noodles have an impressive amount of protein for a grain.
While traditionally used in Japan, soba noodles are becoming more and more common in the North American diet. Thanks to their mild nutty flavour and striking nutrition profile, soba noodles are a praise-worthy addition to a healthy diet. As soba noodles are rich in complex carbohydrates, and this recipe adds a healthy dose of poly and mono-unsaturated fats as well as a significant amount of protein, this balanced, vegetable packed recipe is a nourishing option to spice-up your daily intake.
Highlights of making this recipe include:
With over 4 servings of vegetables per bowl, this recipe is a delicious option for getting in your veggies – and as it contains nutritious dark green and orange vegetable varieties, enjoying this salad will help you meet your vitamin A & C and folate needs as well!
You can enjoy this dish immediately after preparing for a quick, satisfying dinner solution.
And because this noodle bowl also stays fresh for about 5 days, its a great recipe to make planned leftovers for the week.
I love making Asian-inspired dishes with easy to prepare and versatile soba noodles. Consider making a big batch of this soba noodle bowl to enjoy throughout the week as a satisfying lunch, or a crowd-pleasing dinner. If you're not a seafood fan, you may choose to sub the shrimp for tofu, chicken or another protein of your choosing to adapt the dish to your preferences. I suggest looking at the Foods List on our Resources page to adjust the macros if making a sub (feel free to check out my note at the bottom of the page for guidance on how to do this).
Macros per Bowl with Sauce and Garnish as Outlined in Steps 5 & 6
Calories: 637
Protein: 42 g
Fat: 35 g
Carbohydrates: 47 g
Sugar: 12.5 g
Fibre: 10.5 g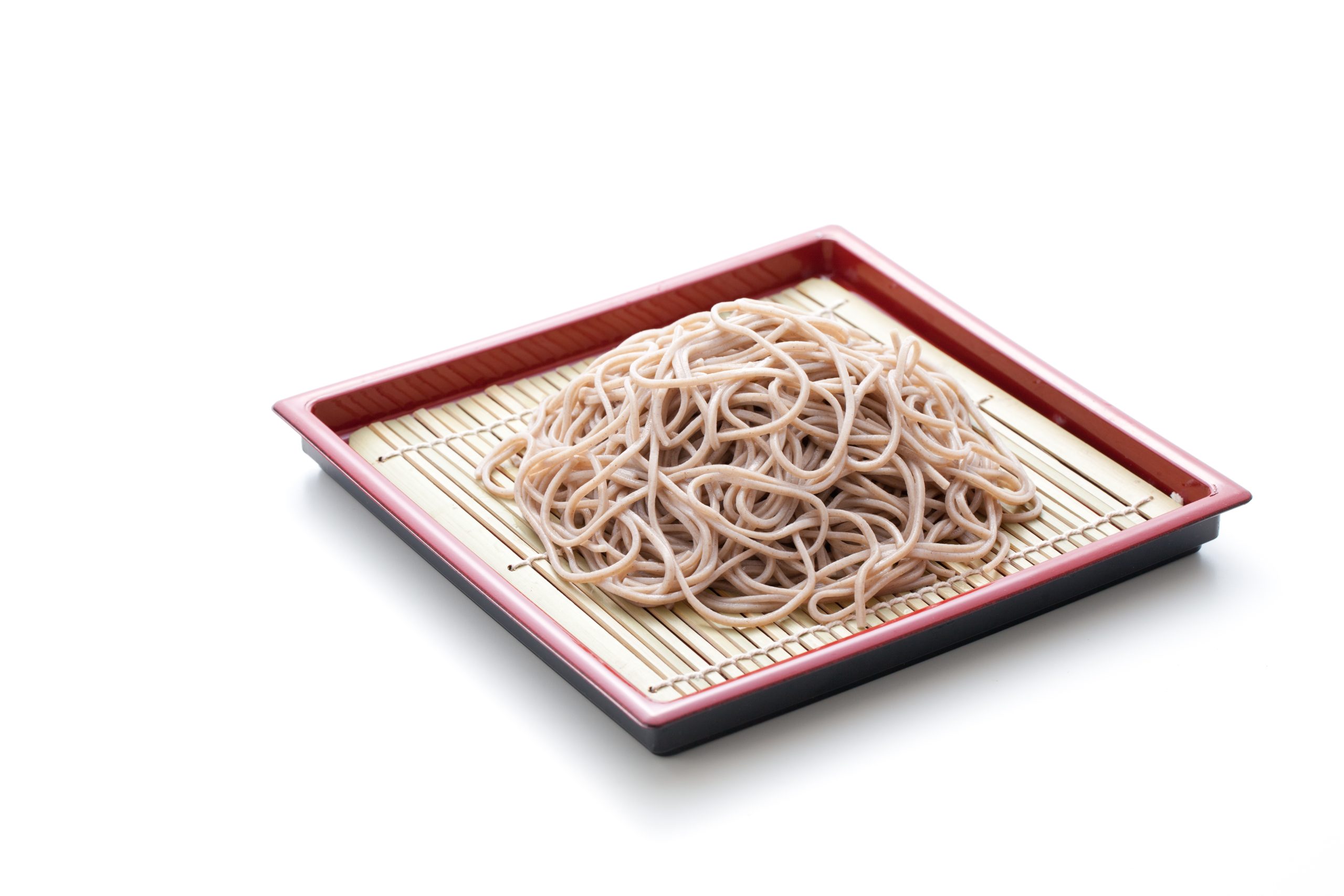 Asian Soba Noodle Bowl with Creamy Peanut Dressing
Instructions
Heat a medium frying pan on medium-high and spritz with olive oil cooking spray. Once pre-heated, add shrimp; sauté, stirring occasionally, until lightly browned (about 5-7 minutes).

Add snap peas, bean sprouts, mushrooms and soy sauce. Continue cooking, stirring occasionally, until vegetables begin to soften (about 7-10 minutes). Remove from heat and allow to cool.

While waiting for cooked ingredients to cool, blend together dressing ingredients in food processor or blender until creamy. Pour into a small container and place in fridge.

Divide soba noodles, shrimp mixture, and remaining ingredients (reserving garnish) evenly into bowls or food storage containers.

Drizzle ¼ cup peanut sauce over each dish.

Garnish each with 1 tbsp sesame seeds, 1 tbsp peanuts and 1 tbsp cilantro.
Notes
Guidance on Substitutions
1 cup of shrimp is about 155 g. If you choose to substitute the protein in this recipe I recommend proceeding as follows: using the MacroNutrition Foods List, lookup the macros for an equal amount of the protein you are subbing (Note: 100 x 1.55 = 155). Compare the nutrition information provided for shrimp to the protein you will be using, and calculate the difference in macros. Then simply add and/or subtract the resulting values to/from the macros provided for this recipe.
When Taking This Dish as a Portable Lunch or Dinner
Garnish can be added at the end of dish preparation
Add peanut dressing just before enjoying
Interesting Fact! Flavonoids (for those who are curious) are a type of phytonutrient that offer protective action again diseases by acting as antioxidants in our body.