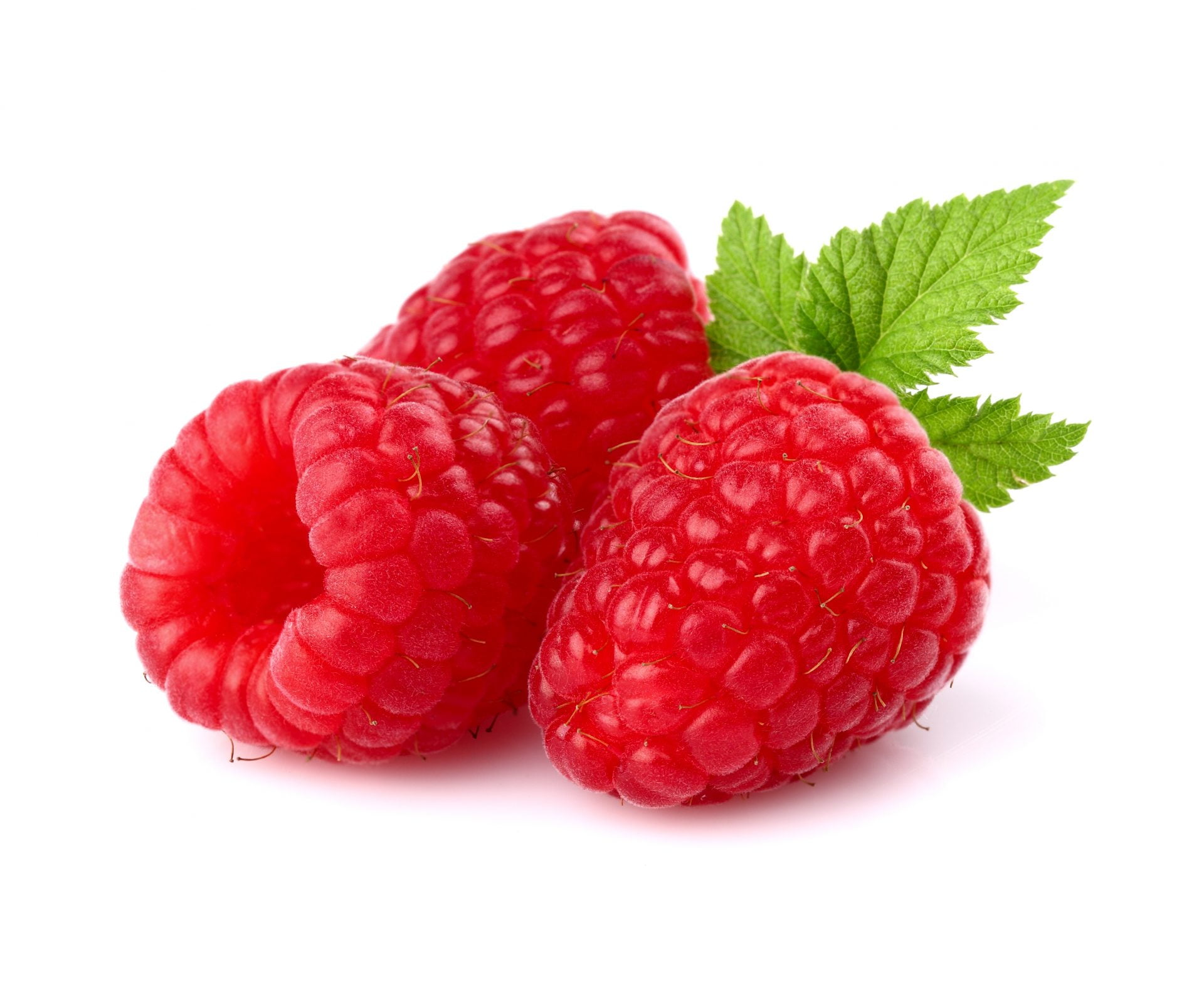 While berries of all varieties offer a tremendous amount of nutrition per calorie, raspberries in particular are an incredible source of dietary fibre. In fact, calorie for calorie, these nutrition rock stars are one of the highest fibre foods on the planet!
As raspberry season will be in full force in the coming weeks, I chose to put these blossoming beauties to use in this recipe; but these popsicles would work all summer long using blueberries, blackberries, strawberries, or even cranberries. However, I have to admit, sweet-tart raspberries and smooth white chocolate pair perfectly with tangy yogurt in this specific recipe; because of this, I recommend making the recipe as written first and experimenting with different berry combinations later to change things up. Excited to learn more about members of this glorious group of antioxidant rich fruits? Checkout my blog on the topic (complete with links for the keeners amongst us).
For maximum visual appeal, I like to layer the ingredients in this recipe (because, ya know, pretty food tastes better). Layering also gives the optimal red and white effect, if you choose to whip up a batch of these crowd pleasers in time for our nations birthday. But if you prefer the flavours and appearance to be melded, check out my tip below.
Highlights of making this recipe:
These yogurt pops are super easy to make – with only 6 ingredients, and ready to set in just 15 minutes, you'll have these prepped and waiting in your freezer in no time!
With essentially zero fuss or mess, these pops are perfect to make on the fly during your standard meal prep routine (for example, while you're waiting for something to cook in the oven or on the stove).
You can use your favourite berries to create excitement: blueberries, raspberries, blackberries, strawberries, or mix them all!
Mixing: while I love the look of these layered pops, you may prefer going for the marble effect by barely mixing all the ingredients together before putting them into molds. If you want the fruit yogurt bars to be consistent in flavour from bite to bite, just mix the ingredients completely.
With this tasty, nourishing eat in your back pocket, eating a good source of protein, heart-healthy fat, and fibre at your meals has never been easier. The protein-rich, calcium-packed yogurt combined with antioxidant and fibre-rich berries and chia seeds make this a sweet treat you can enjoy any time of the day. Made with only half a dozen highly accessible ingredients, your whole family will love these sweet and fruity yogurt popsicles. Because we can all use another fun and refreshing way to cool off on a sunny summer afternoon.
Macros per 3-oz Pop
Calories: 153
Protein: 3 g
Fat: 8 g
Carbohydrates: 18 g
Sugar: 14 g
Fibre: 2 g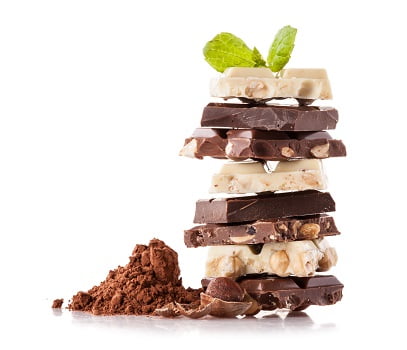 White Chocolate Raspberry Yogurt Pops
This healthy blend of antioxidant loaded superfoods delivers a delicious and sweetly satisfying treat anytime of day!
Instructions
In a medium bowl, whisk yogurt, vanilla, and stevia to combine and create an even, runny consistency with the yogurt.

In a small bowl, mash 1/4 cup yogurt-stevia mixture (reserve the rest) with raspberries to fully combine. Add chia seeds and place in freezer to set.

In a microwave safe bowl, carefully warm white chocolate until barely melted (~90 seconds). Stir to distribute heat. Add 2 tablespoons of yogurt mixture and stir once more to fully combine. Set aside to cool to room temperature.

Using a small spoon or spatula, half fill six 3-ounce ice-pop molds with yogurt. Layer each mold with 1/6 of raspberry mixture. Finally add 1/6 of white chocolate to each mold.

Insert ice-pop sticks, and freeze until solid, 4 to 5 hours or overnight.

To unmold ice pops, run warm water briefly over the molds.
Notes
*Stevia is optional: Test your yogurt for sweetness. If it's sweet enough for your taste, omit the sweetener.
Frozen popsicles keep for about 2 weeks at maximum freshness.