As you've very likely heard and/or noticed personally, both oats and oatmeal provide us with special digestive benefits – this is largely due to this foods viscosity (or thickness). To get a little technical, while keeping things simple overall, the thickness of the food we eat impacts its rate of flow through our gastrointestinal (GI) tract. Too little viscosity means too quick of a flow (and resulting reduced blood sugar regulation by the body) – with the opposite also holding true. For this reason, it's very helpful for our food to provide us with suitable thick and sticky consistency for us to steadily digest.
Slow and steady digestion has many far reaching benefits to our health and feelings of wellbeing that go beyond healthy blood sugar regulation & appetite control – but as these two are big ones, we'll focus our attention here. To elaborate on this last point a bit, passage of oats through our GI tract has been demonstrated time and time again to provide a strong sense of fullness. The "stick to your ribs" feature of the oatmeal – we bet you've heard – seems to be important for this feeling to occur.
Healthy blood sugar regulation would be expected from most foods that provided us with a good amount of protein and fibre, as they both support the slow & steady passage of food through our GI tract. Oats are a significant and balanced source of these nutrients – with ¼ cup of dry unprocessed oats typically providing us with ~6 grams of protein and ~4 grams of fibre.
Of note, the type of oats eaten does appear to make a difference. Specifically, old-fashioned or steel cut oats (versus an instant variety) would be expected to provide you with better blood sugar support & appetite mitigating effects. But regardless of form, the fibre in oats is split between soluble and insoluble, providing us with digestive benefits from both fibre types to support good health. And to add to their health promoting properties, oats are a good source of manganese, phosphorus, vitamin B1 & B7, magnesium, zinc, and plant-based protein.
Now considering these amazing health benefits offered by oats, you may be wondering how to include them in your intake more often. As our clients know, we strongly feel that making food look and taste amazing is important – so let's spark some excitement about this nutritious meal base by trying a few of these delicious topping ideas this season:
Greek yogurt, banana, ground flax seed, cinnamon, and honey
Your favourite nut butter (we suggest pecan or cashew!), pecans, and maple syrup
Peanut butter, banana, and walnut crumbs
Greek yogurt, grated apple, cashews, cinnamon, and maple syrup
Canned pumpkin and vanilla protein powder puree* with prunes and cinnamon
Unsweetened applesauce and vanilla protein puree * with hemp hearts
Cocoa nibs, chia seeds, and almond butter
Instant coffee, cocoa powder, and dark chocolate chips
Dried cranberries, pumpkin seeds, and clotted cream
Blueberries, slivered almonds, and shredded unsweetened coconut
Cottage cheese, mango, kiwi, and raspberries
Poached rhubarb, coconut, and sunflower seeds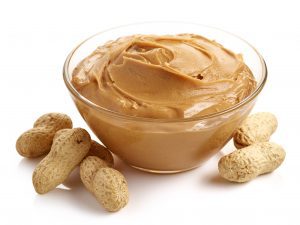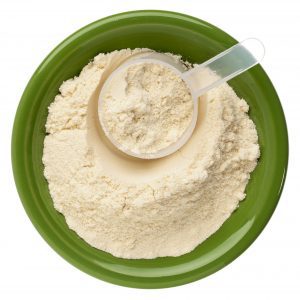 *We recommend thoroughly mixing the semi-liquid ingredient with the protein powder and enjoying this on top of the oatmeal along with the other toppings listed.
While you're at it, we encourage you to post your oatmeal creations! Tag us on intagram (@macronutritioncoaching) using the hashtag #prizewinningporridge to share the beautiful fall food love. You never know what journey you might inspire because of this.
Our mouth is watering just thinking about these delicious combinations – though we encourage you to experiment with new flavours as well. It's an end of year goal of our to sample to flavourful combos we haven't yet tried (look out Greek yogurt, grated apple, cashews, cinnamon, and maple syrup combo – we're coming for you!).
Bon Appetite friends.